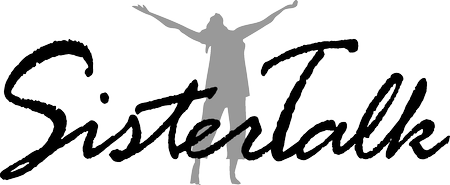 On November 2, 2013, a movement was birth by the judge who doesn't judge, Judge Penny Brown Reynolds. From the beginning to the end, excellence was exemplified as women and their daughters along with some distinguished men convened at the Georgia International Convention Center. Women were greeted by an organization founded by Mr. Derek Bozeman, Let us Make Man, as well as men from Midway Missionary Baptist Church under the leadership of Rev. Edwards Reynolds, husband of Judge Reynolds with genuine, heartfelt salutations.
Women gathered from near and far with expectancy as they filled the hallways of the coliseum.  Volunteers demonstrated the fruit of preparation and executed the agenda with skill and precision preparing for the opening session of SisterTalk. Plus Judge Penny herself was meeting and greeting as she strolled through the crowd of thousands, setting the atmosphere.
It was just about time for the ladies to enter the main ballroom for the Town Hall meeting and experience the ambiance of the stage, which was so elegantly set. Gleaning at the stage, I concurred with the saying, "Less is more" it was simple but strikingly beautiful. The platform was adorned with white love seats and a hint of lavender lighting and 6 additional humble, God-fearing women- who spoke with clarity and dignity. The Gathering of Women was proven to be off to a great start, flowing in worship and unity.
Holding fast to the theme, SisterTalk, Judge Penny Brown Reynolds began to pose difficult questions regarding sisterhood which provoked an environment for the exchange of real dialogue. The questions were confrontational, timely and made us think. A few of the questions were;
1.  What is the state of the Black Family; why are women rearing children without fathers and why is there so much promiscuity among black women?
2.  Why are there so many cases of HIV and Herpes among black professional women?
3.  Why do women allow people to dictate their careers, both in ministry or professional?
4. Why can't black women support each other and not be envious of each other's successes?
Looking at the crowd's responses to the Q & A, it appeared they were in agreement. As this portion of the conference came to a close, people were surveyed and the overwhelming response was positive. While the take-a ways were different they appeared to have brought comfort to those who shared.
Next on the schedule was a delectable luncheon honoring women in media. Thus far it was a power packed event from free legal advice, housing consultancy, medical check ups and a plethora of other services.  Although, this was the first conference of this magnitude for Judge Penny Brown, it certainly did not have the appeal of a freshman touch. Per the host, the planning took a year and as stated earlier the staff, volunteers, guest and all who served, exuded with excellence.
What appeared to be smaller crowds were SisterTalk attendees in workshops ranging from youth to adult topics. Several of the rooms were filled to capacity with engaging conversation from dynamic guest speakers to participants. Simply put, women were embracing what they had experienced and received some sort of freedom from the anxieties they were living with.
Whereas the Town Hall meeting was thought-provoking, the luncheon-rewarding, the sessions, encouraging, it was the closing service which was life-changing.  The service initiated with a praise team, liturgical dancers, soloist and Judge Penny Brown Reynolds herself powerfully unleashing from the New Testament teaching, Alabaster box. The message was clear that all sins were forgiven and we could be free. She reminded us to empty our boxes and refill with fresh oil. The petite ordained minister started and ended strong. She was supported by both professional and personal allies as they shouted praises along with the spirit-filled audience. Cries of thank you, and halleluiahs rippled the coliseum and the message of God's grace was again, declared.
Traditionally, the benediction is the next step for congregants however parting did not seem to be relevant at SisterTalk. Women lined up for prayer and laying on of hands and participated in a holy cross ceremony, leaving there woes pinned to it.
Until next year, we wait with great anticipation for Judge Penny Brown Reynolds, SisterTalk conference!